My friends name me "Nase". I'm a 22 years old Chilean girl.
I love all ways of art: books, photos, all countries music, movies, painting...
I'm Potterhead.
I want to speak Esperanto someday. I like watch a lot of TV and read whatever thing if it has letters.
(Almost) Everything here it's not mine.
~*~ Se habla español.
-- Likes:
*Harry Potter
*Visual kei
*Castle
*Skins UK
*L'Arc~en~Ciel
*Europe
*British accent
*Indie Movies
*Hardcover Books
*Brit-pop
*Lucybell
*De Saloon
*CSI
*Law & Order: C.I
*Yaoi
*Libraries
*Fashion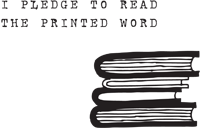 RAVENCLAW
{ wear }